| | |
| --- | --- |
| Windows 7 Beta Installation | |
This article will follow my progress of a Windows 7 Beta installation on a 32 bit machine.
Platform: VMWare ESX Server 3.5.0, build 110268
Installation Media: ISO (7000.0.081212-1400_client_en-us_Ultimate-GB1CULFRE_EN_DVD.iso)
CPU: 2 dedicated 2.0Ghz
RAM: 1024mb
Disk: 60GB
Windows will boot off of the ISO image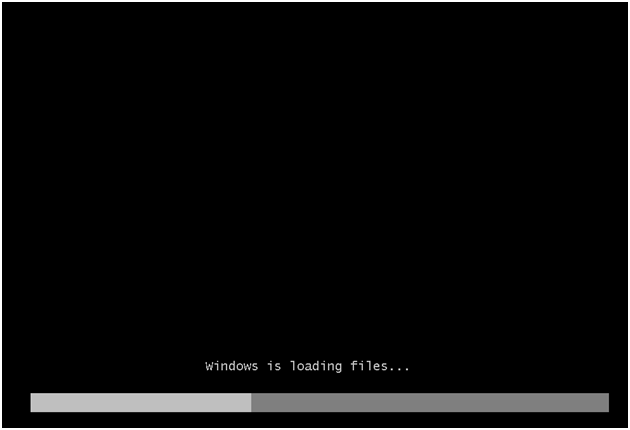 I am choosing to keep the defaults, press "Next" to continue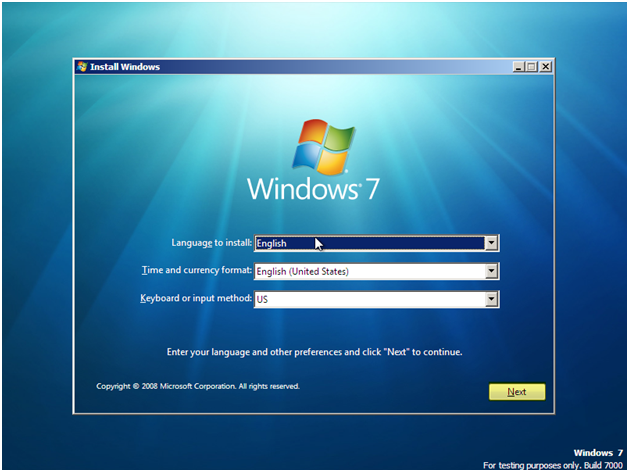 Press "Install Now"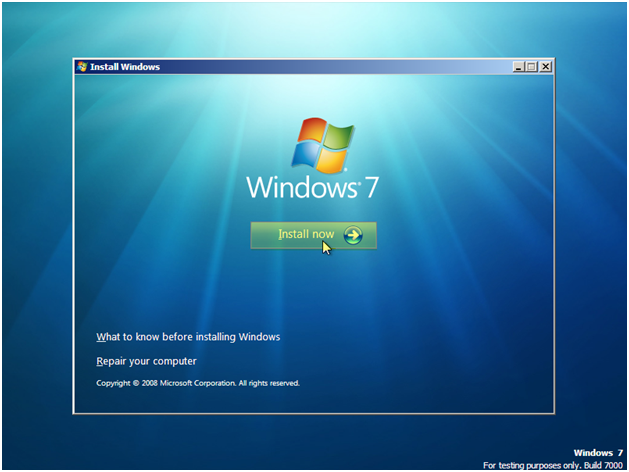 Accept the license terms, Press "Next" to continue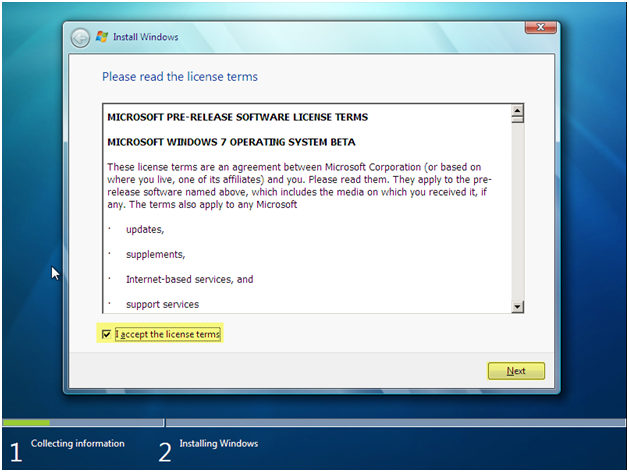 Choose Custom (Advanced) – I feel upgrade should be grayed out, Windows 2008 detects if you have Windows installed and if not it does not allow you to select this option and grays this option out.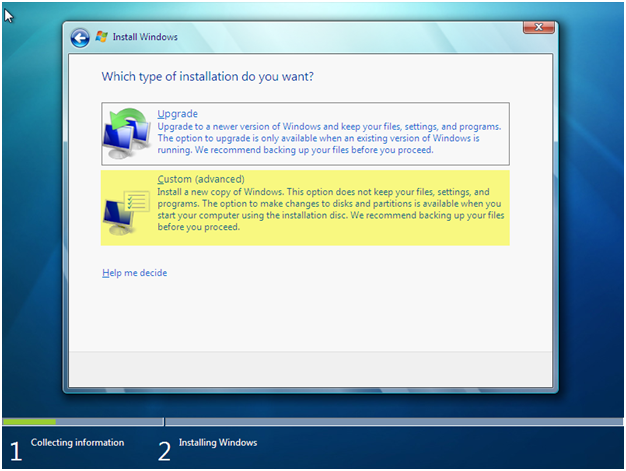 You can select the disk where you want to install Windows 7 on. Press "Next" to continue
Set up will copy the files to your hard disk and complete the installation
Windows 7 will reboot during the installation process, Press "Restart Now" or wait 10 seconds and it will automatically reboot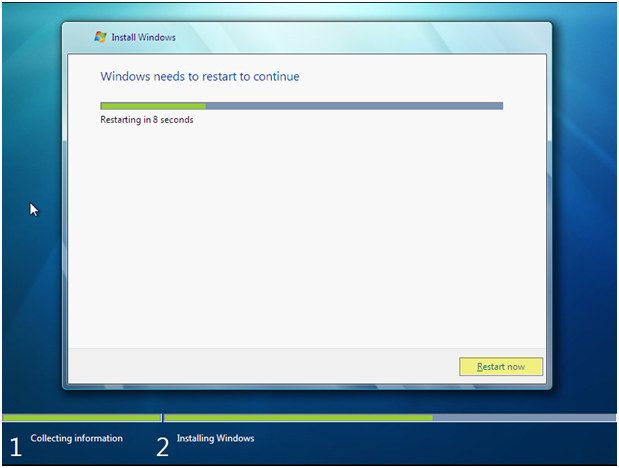 After the reboot, Windows installation will automatically start up to continue with the installation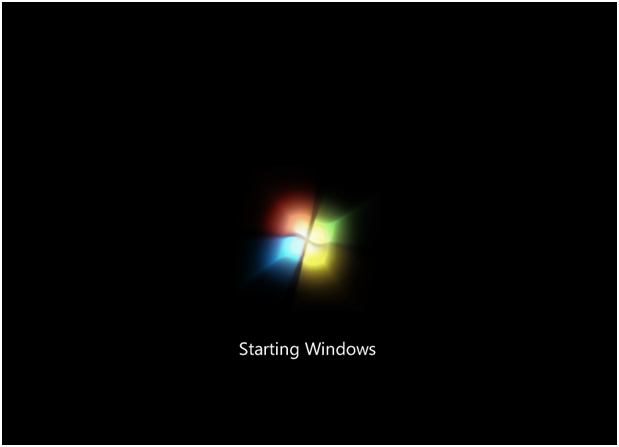 Set up will now complete installation
After the initial setup is complete, Windows 7 will reboot once more
After this reboot Windows 7 makes checks video performance and makes changes to the registry
Now its time to configure and personalize our environment. Enter your desired user name and computer name. Press "Next" to continue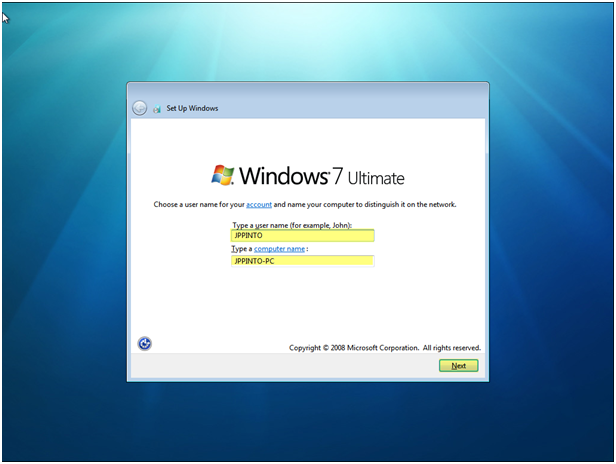 Enter your password and a password hint. Press "Next" to continue
Enter your serial number (this has been skewed so MS doesn't send men in black suits after me). Press "Next" to continue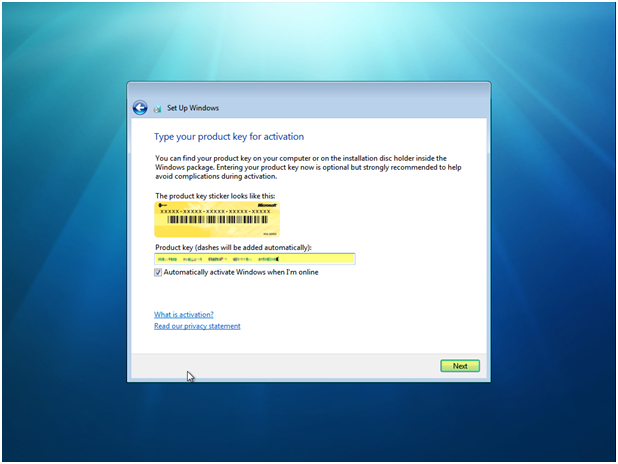 For this installation I will choose "Use recommended settings", although as a power user I never allow Windows to update itself.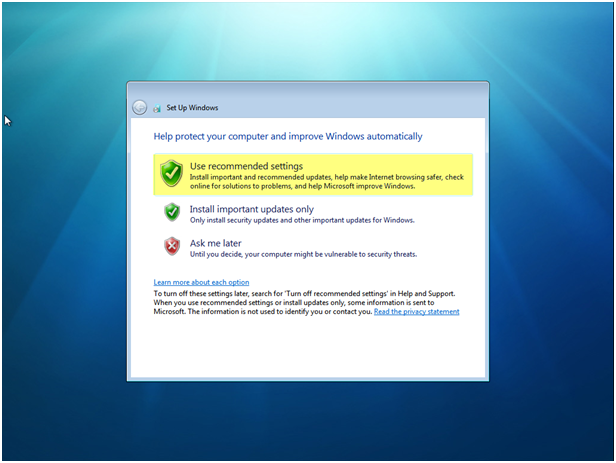 Choose your time zone, date and time settings. Press "Next" to continue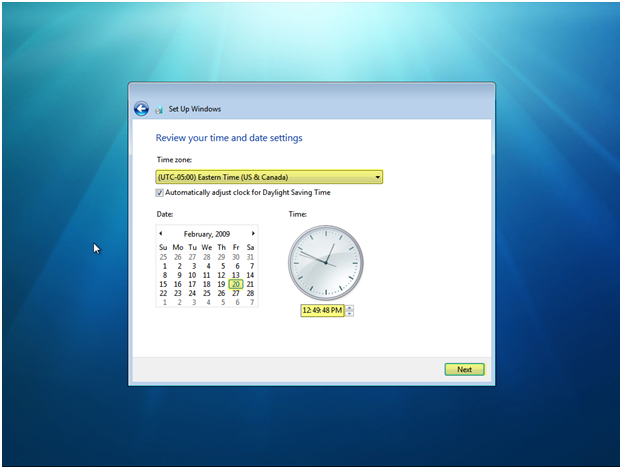 Windows 7 will prepare your desktop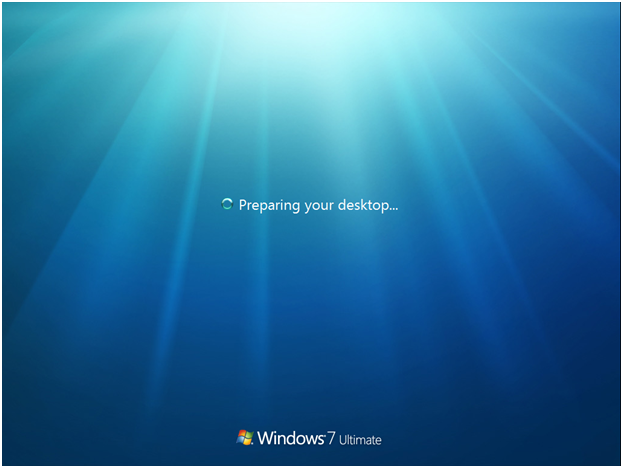 Viola, the installation is complete.