| | |
| --- | --- |
| SharePoint 2010: Index Server (Mirror) Configuration | |

Series: SharePoint 2010 Farm Installation


SharePoint 2010: Index Server (Mirror) Configuration
Logged in as PINTOLAKE\Service-SharePoint
Start the "SharePoint 2010 Products Configuration Wizard" from the "Microsoft SharePoint 2010 Products" menu option under "All Programs"
Press "Next"
Press "Yes"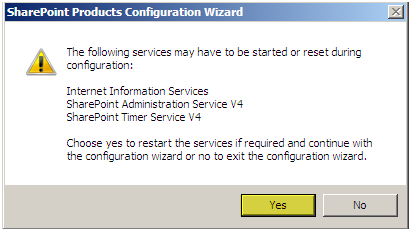 Press "Connect to an existing server farm"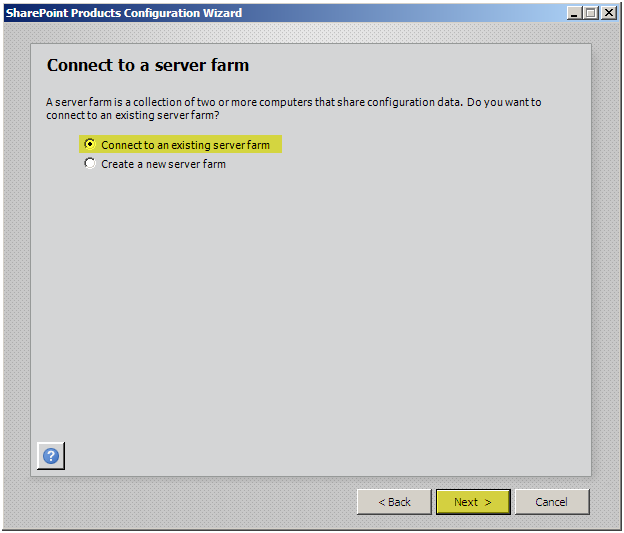 Enter the Database Server name: LAB-SQL
Press "Retrieve Database Names"
Press "Next"
If you cannot connect to the DB make sure you can ping the DB Server, make sure you can telnet to 1433, and make sure you gave Service-SharePoint the correct rights on the database server.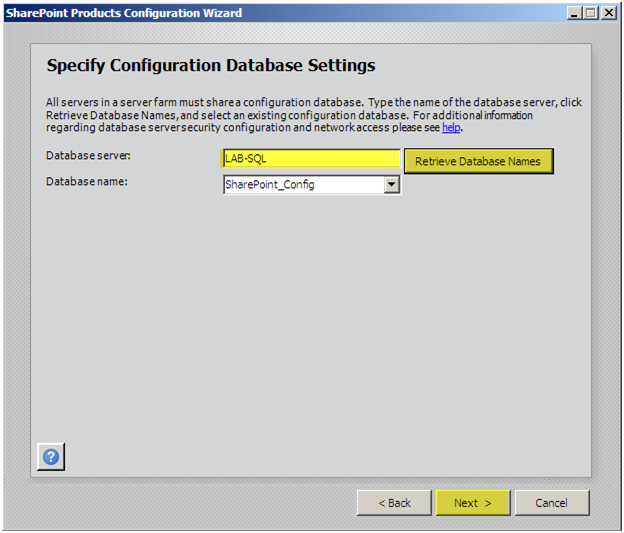 Enter the farm passphrase
Press "Next"
Enter a port (optional) – I like to specify 22222 as the Central Administrator port. That's what I set it to dozens of farms ago so I'll never forget it and I have kinda been using it ever since.
Press "Advanced Settings", I am pressing this button to install Central Administrator on the second Indexing server so I can Load Balance the two of them.
Select "Use this machine to host the web site"
Press "Next"
The wizard will configure this server into the farm
Press "Finish"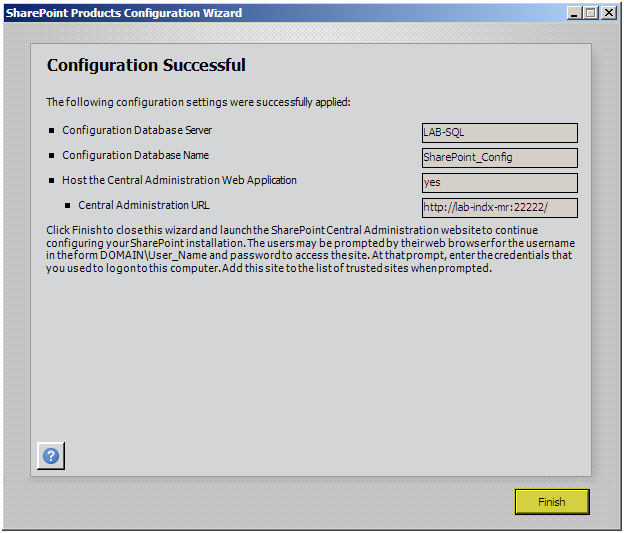 Close Central Administrator
It's time to configure the Web Front Ends